Calacatta White Quartz Stone for Slab/Counter top/Table/Kitchen/Bathroom/Vanity Top
Calacatta Quartz Size:
Tile

Slab

Kitchen Countertop

Vanity Top

12"x12" (305X305 or 300X300)

1000(up)*600(up)

96"x36"

25"x22"

24"X12"(610X305 or 600X300)

1000(up)*700(up)

96"x25 1/2"

31"x19"/22"

24"x24"(610X610 or 600X600)

1000(up)*900(up)

96"x16"

37"x19"/22"

18"X18" (457X457)

1800(up)*1200(up)

78"x36"

49"x19"/22"

400*400

2400(up)*1200(up)

78"x25 1/2"

61"x19"/22"

800*800

According to your request

72"x36"

73"x19"/22"

According to your request

As per your drawing

Thickness: 20mm; 30mm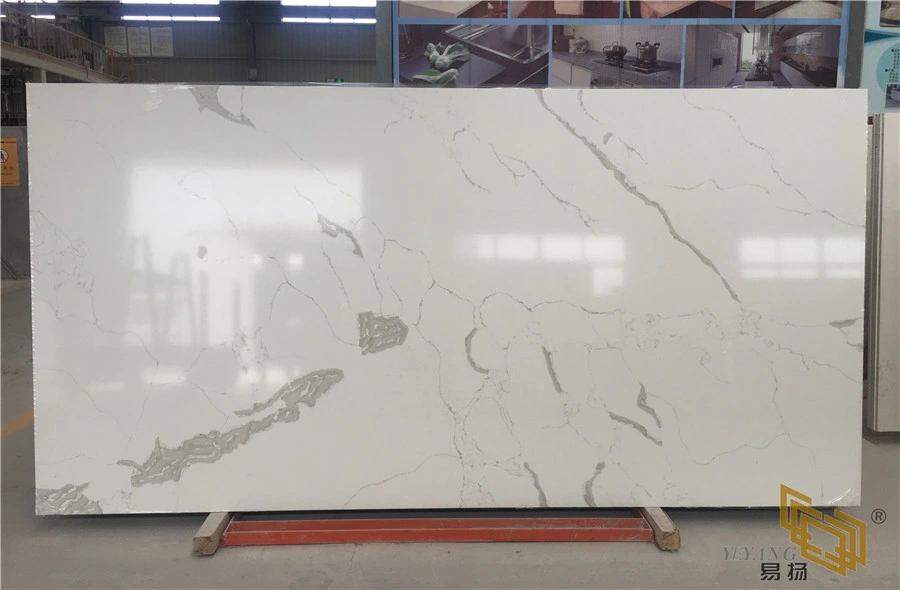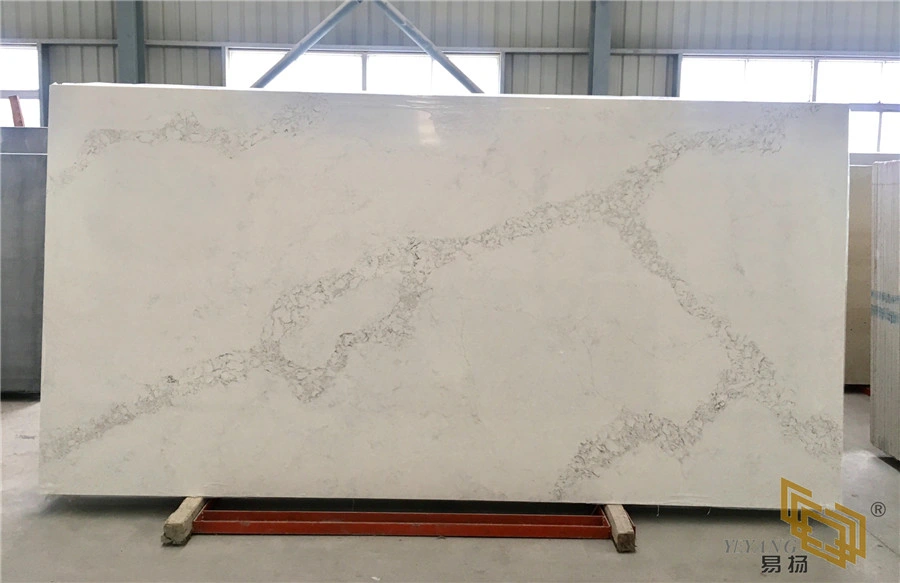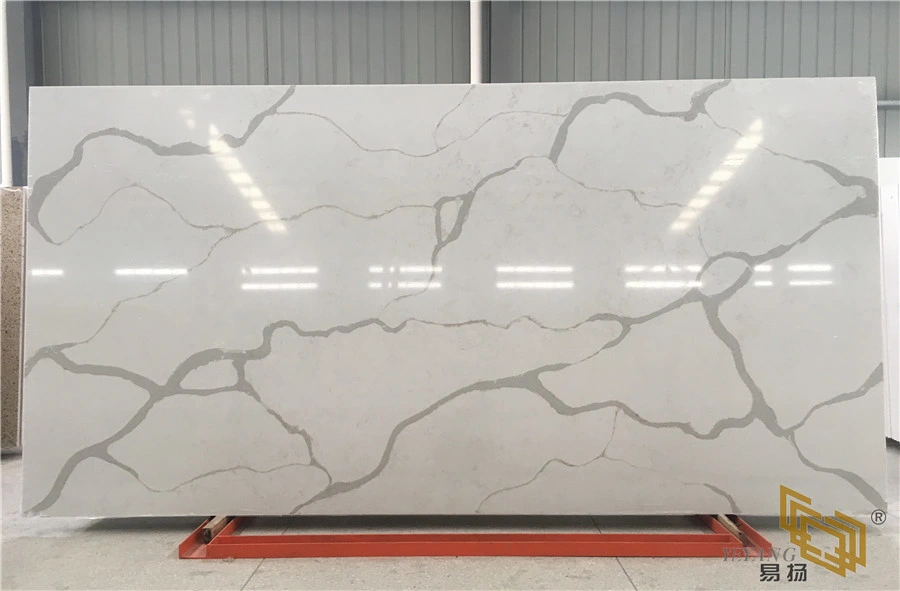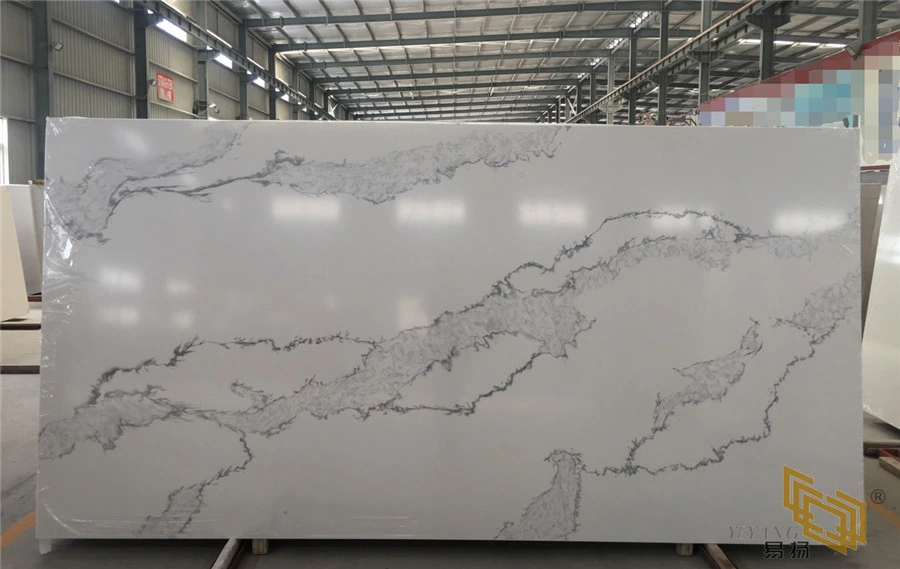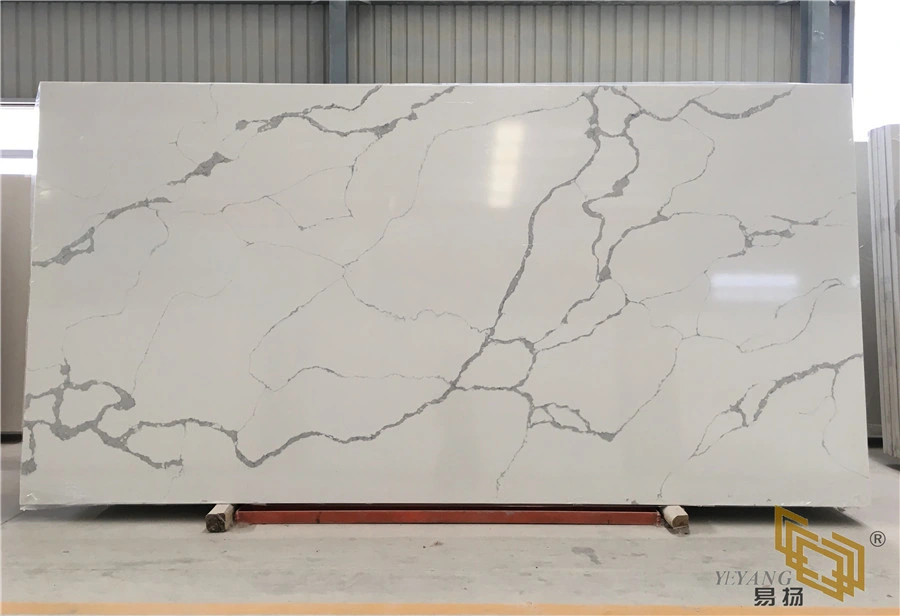 Popular Edge profile:
"2+2" lamianted edge or single edge, bullnosed edge, half bullnosed, eased and polished edge, Ogee edge, DuPont edge, Pencil,Waterfall,beveled and polished edge etc.

Our advantage:
1) skilled and rich experienced workers;
2)more than 10 years experience, with 3 factories (granite & quartz);
3) Long term and with rich experience in supplying large distributors from USA, Canada, Germany etc;
4) premium quality and on-time delivery is guaranteed.
5) most competitive prices that will help you win more orders. (pricelist is available if you need )

Other details you may be interested:

A. Material: We always use the best stone come from China, Brazil, India, Euro, Africa and etc including the granite, marble and engineered stones. Vast colors can be chosen!

B. Cutting and Polishing: We have a particular cutting workshop, and processing workshops. When producing the countertops,our strictly quality control make sure the surface will be flat, smooth, high gloss! Our workers will never neglect any of the process!

C. Color Match: Before packing, we put every piece of the counter tops on the ground, and match the color! We label the number on the back the pieces, and our customers can find the pieces from same set very easily!

D. Quality Inspect: Before send to customer, we inspect the countertops piece by piece, and look throug the polished side, the finished edges, the colors and any other details. And we will only pack up the counter tops without any flaw!